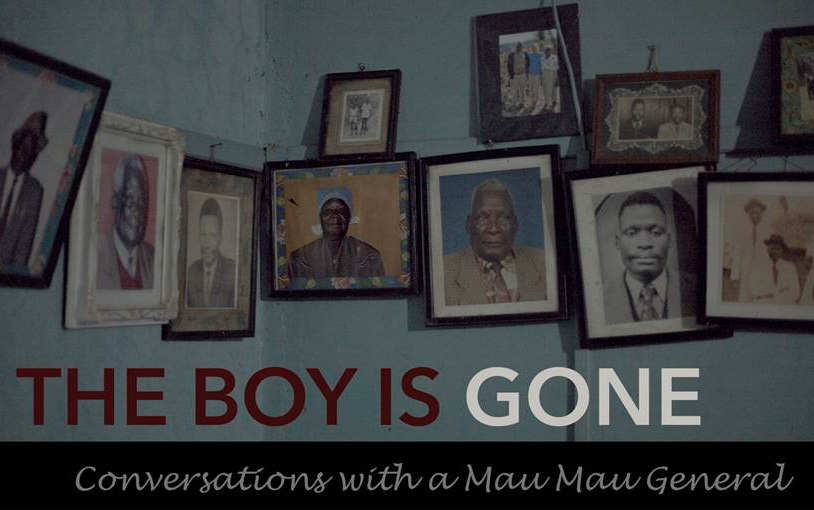 September 11, 2015
3:00 pm
Addlestone Library, Room 227
Laura Lee Huttenbach will present and read from her recently published oral history of a Kenyan freedom fighter, The Boy is Gone: Conversations with a Mau Mau General. Mary Beth Koeth traveled with the author to the General's tea farm in December 2013 to photograph his family and the spectacular natural setting, and will show her work as well. Using different mediums, writer and photographer will demonstrate how they worked together to capture the General's story.
Lee Huttenbach is an Atlanta native and a graduate of the University of Virginia. She has written about her travels in Africa, South America, and the Middle East and is recognized as one of the country's best young travel writers. The Boy is Gone is her first book.
Mary Beth Koeth's photographic portraits, including "The People of the Eighth Street Bus Stop," "Miami Boyfriends," and "The Collector," have won awards from the American Advertising Federation, Graphis, Applied Arts, and CMYK Magazine.
The program is free and open to the public.
Co-sponsors:  Friends of the Library, Avery Research Center for African American History and Culture,
African Studies Program, Global Awareness Forum, College of Charleston
Learn more at www.LLHuttenbach.com and www.MBKoeth.com.
For a video preview, go to: https://vimeo.com/126080640