College of Charleston Libraries
Latest News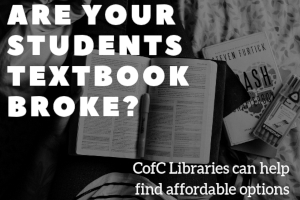 Are your students textbook broke? The College Libraries can help find affordable options.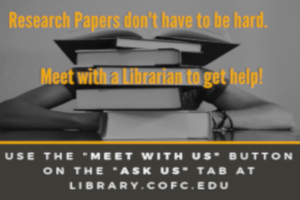 Get help with your research papers and find librarians, research guides, and databases for any subject!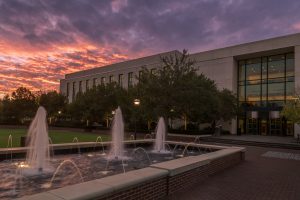 The Marlene and Nathan Addlestone Library will be open 7:30am – 9:00pm on Saturday, Nov. 10, 2018, for the College's storm day makeup. All College Libraries will resume regular hours … Read More
More News...
Quick Info