*Rescheduled due to weather. New Date: Thursday, October 22, 6PM, Old Charleston Jail, 21 Magazine Street 
Join the Friends of the Library and Professor Scott Poole for a very special Book Club – Vampira: Dark Goddess of Horror. This FOL Book Club will be moderated by the author and take place at The Old Charleston Jail, now the American College of the Building Arts. Poole's pop culture biography reveals the eclectic life of a dance, stripper, actress, and artist Maila Nurmi, who would reinvent herself as Vampira during the backdrop of 1950s America. Vampira delves into the deeper story of American cultural and social history in the Fifties and its treatment of women and sex, and also captures a fascinating swath of Los Angeles history. Dr. Poole will also share material from his personal research collection, including images and primary source documents. Light refreshments will be served. For more information about the author, book, and a video clip of Vampira herself, click here.
An optional Haunted Jail Tour will take place after the book talk at 7:15PM, with a unique opportunity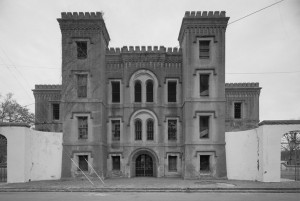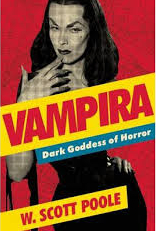 to explore the building that housed Charleston's most infamous criminals. Discounted FOL tour rate is $10. This event is free and open to the public. Please RSVP for this FOL Member event to Amanda Noll, nolla@cofc.edu. Space is limited!
The Friends of the Library hosts four unique Book Club events a year. Continue to visit the FOL website for updated information about the FOL Book Club.