One Year In:
National Security in the Age of Trump

As President Trump nears the first anniversary of his election, the College of Charleston Friends of the Library will host Peter Finn (National Security Editor of The Washington Post) and John Creed (CofC's Professor of Political Science) for a wide-ranging conversation on the major foreign policy issues facing the Trump administration, including relations with Russia; North Korea's nuclear weapons and missile programs; the future of the Iran nuclear agreement; and the fight against the Islamic State.
Q&A to follow the program.
Where: Addlestone Library Rm. 227 | 205 Calhoun Street, Charleston, SC 29401
When: Thursday, October 26 | 6:00 – 7:00 p.m.
Tickets: The event is free and open to the public. Registration is required.
About Peter Finn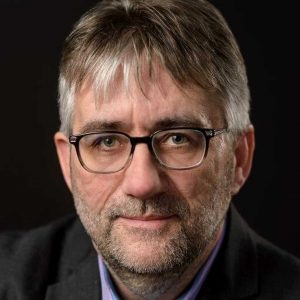 Peter Finn is the National Security Editor at The Washington Post. Beginning in 1998, Finn spent 10 years overseas for the paper as the bureau chief in its Warsaw, Berlin and Moscow bureaus. Following the Sept. 11, 2001 attacks, Finn covered terrorism for The Post, traveling extensively in the Middle East, South Asia, North Africa and the Persian Gulf. He was embedded with U.S. Special Forces during the 2003 invasion of Iraq. In all, Finn has reported from more than 60 countries for The Post. In 2013 he was appointed National Security Editor, and was part of a team of editors which oversaw the Pulitzer Prize winning stories based on the documents leaked by Edward Snowden.
About John Creed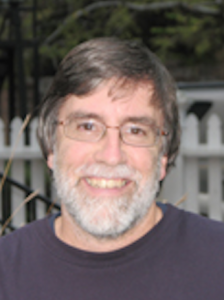 Professor John Creed is an associate professor of Political Science at the College of Charleston, where he has taught courses in international and comparative politics since 1992. He received his master's and doctoral degrees in international studies from the University of South Carolina, with areas of specialty in Middle East politics, U.S. foreign policy and international and comparative politics. He currently teaches specific courses on all these topics at the College of Charleston. His research interests lie in the Middle East and particularly include studying environmental issues in the region, with a specific focus on the protection of biodiversity and the dynamics of involving local communities in conservation efforts.
About the Friends of the Library
The Friends of the Library supports and advances the work of the College of Charleston Libraries. From on-campus collaborations to the Winthrop Roundtable, FOL's programming provides opportunities for lifelong learning that strengthen our community and connects the Library to luminaries across the Lowcountry and beyond. friends.cofc.edu