The Story of Mother Emanuel
Monday, March 5 | 6:00 p.m. | Addlestone Library Rm. 227 | FREE
Join the College of Charleston Friends of the Library and Kevin Sack for a discussion of the remarkable 200-year story of Emanuel African Methodist Episcopal Church, often referred to as Mother Emanuel.
Among the factors that made the June 2015 massacre at Emanuel A.M.E. Church such a desecration is the remarkable 200-year history of the church itself. Founded as the first A.M.E. congregation in the South, it incubated the Denmark Vesey revolt, played central roles during Reconstruction and desegregation, and hosted Booker T. Washington and Martin Luther King Jr. Come discuss the back story with Kevin Sack, a longtime correspondent for The New York Times who covered the shootings and is writing a narrative history of the church for Tim Duggan Books, an imprint of Crown Publishing.
Date: Monday, March 5, 2018 6:00 – 7:30 p.m.
Location: Addlestone Library Rm. 227, 205 Calhoun Street, Charleston, SC
Tickets: Free and open to the public, but registration is required: https://goo.gl/WvVydM
About Kevin Sack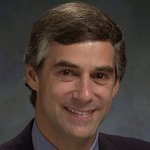 Kevin Sack is a senior writer, based in Atlanta, who produces long-form narrative projects for the investigations team. He has written broadly about national affairs for more than three decades and has shared in three Pulitzer Prizes.
During more than 20 years with The Times, he has served as bureau chief in Atlanta and Albany, covered health care for the national desk, and reported extensively on race, the South and domestic politics. His interests over the years have ranged widely, from kidney transplantation to the assimilation of refugees to the intersection of race and faith. A native of Jacksonville, Fla., he is an honors history graduate of Duke University.