In Polite Company: A Conversation with Gervais Hagerty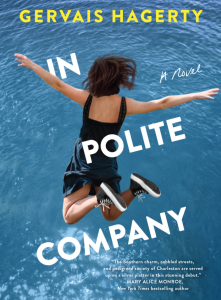 Thursday, April 7 | 6:00 p.m. | Addlestone Library Rm. 227 | Free
Join the Friends of the Library and Gervais Hagerty for a discussion of her new book, "In Polite Company." A captivating debut novel that looks inside the private lives of Charleston aristocracy, where a former debutante learns that sometimes good behavior leads to bad decisions.
Citizenship, Community and Belonging in Honors: From the First-Year Experience to the Senior Seminar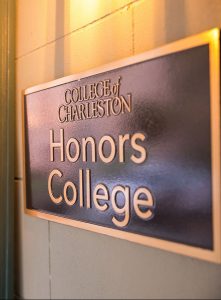 Wednesday, April 20 | 12:00 p.m. | Addlestone Library Rm. 227 | Free
The Honors first-year experience, required for all incoming Honors students, is taking a hard look at CofC's relationship to local history and community, especially the College's ties to historical racism and its outcomes. In this talk, Dr. Brooke Permenter and Dr. Jennifer Cavalli highlight the ongoing, experiential, collaborative work of students, staff, and faculty in implementing a place-based curriculum with an anti-racist lens in the Honors first-year experience. While chronicling and assessing their work thus far, they also preview the next steps in a multi-year curricular plan rooted in anti-racism.