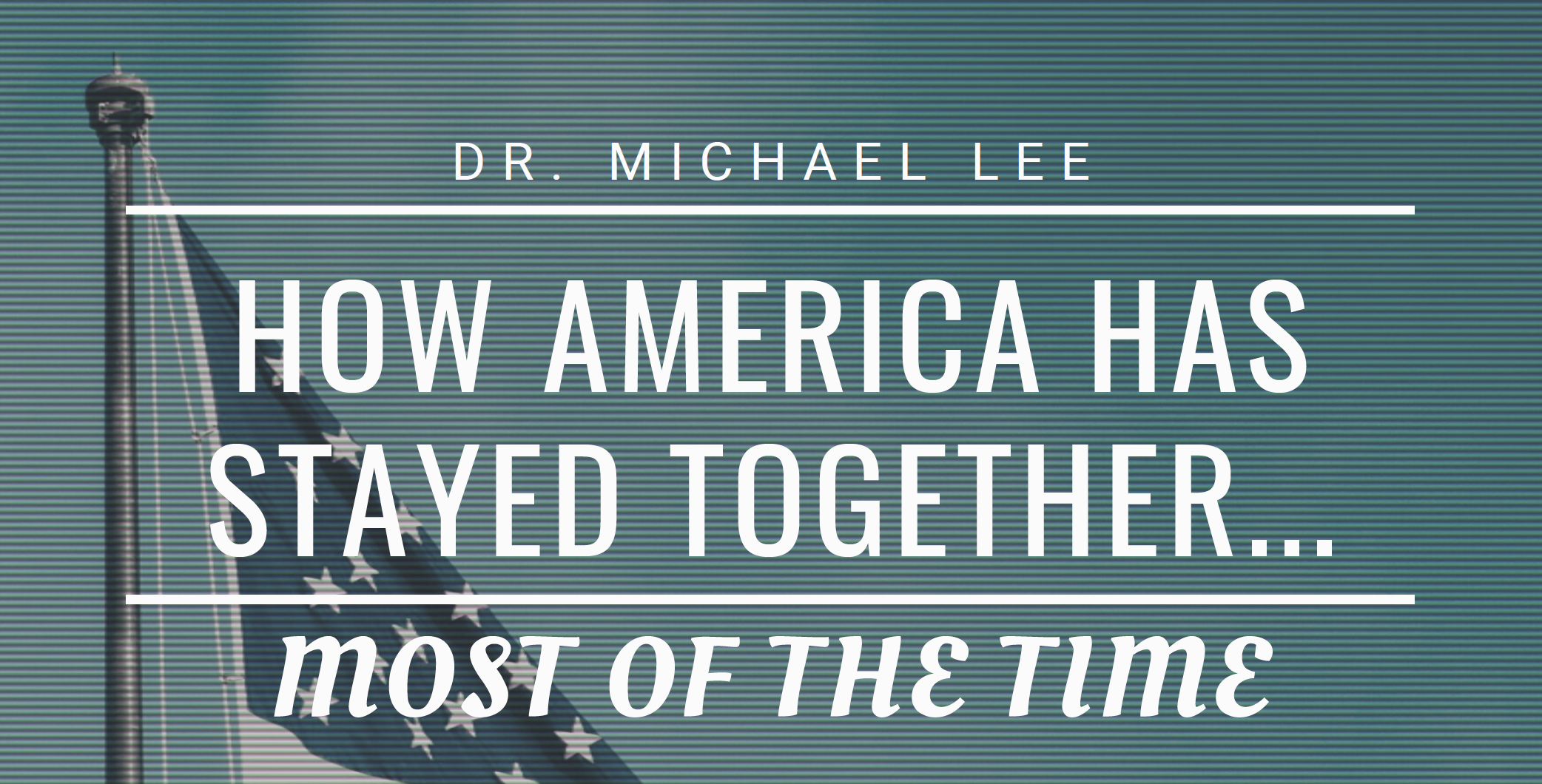 E pluribus unum and the national unity it promised has been haunted throughout American history by its twin, E pluribus pluria.
Dr. Michael Lee, Associate Professor of Communications and Director of Graduate Studies at the College of Charleston, kicks off the 2020 Faculty Lecture Series with "Disunion: How America Has Stayed Together…Most of the Time."
When: Feb. 18 | 3:30 p.m.
Where: Addlestone Library Rm. 227
Tickets: Free and open to the public; Registration is required.
Built from his upcoming Honors College colloquium of the same name, Disunion details the long history of American secession movements since 1776.
What makes a nation a nation? Why do nations disintegrate? What are the limits of national and local power?
From the inauguration of the American project, to the Civil War, and beyond, Dr. Lee explores primary texts from anti-Federalists, Southern Fire-Eaters, abolitionists and others, as well as quintessential works by Alexander Hamilton, Daniel Webster, Angelina Grimke, Frederick Douglass and Abraham Lincoln.
Food and refreshments will be available.
About the College of Charleston Friends of the Library
The Friends of the Library supports and advances the work of the College of Charleston Libraries. From on-campus collaborations to the Winthrop Roundtable, FOL's programming provides opportunities for lifelong learning that strengthen our community and connects the Library to luminaries across the Lowcountry and beyond. friends.library.cofc.edu
About the College of Charleston Honors College
The College of Charleston Honors College expands on partnerships between faculty and student by creating a vibrant living-learning community where personal attention gives the support students need to reach their goals during and after college. Inside the CofC Honors community, motivated students live, learn, and grow together while pursuing their unique interests and goals – everything from study abroad, internships, research and service projects at home and globally. honors.cofc.edu