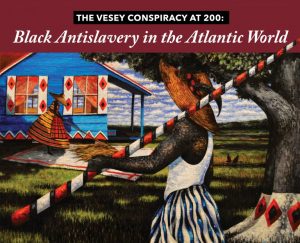 In preparation for a volume of essays to commemorate the 200th anniversary of the "Denmark Vesey Conspiracy" of 1822, the Carolina Lowcountry in the Atlantic World Program (CLAW) at the College of Charleston will hold a small conference on enslaved and free black anti-slavery, February 8-10, 2019.
The conference's two keynotes are free and open to the public; registration is required.
Click here to learn more about the conference, featured speakers, and more.