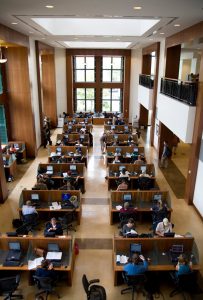 Addlestone Library will be open 24 hours today, April 30th and tomorrow, May 1st, as students prepare for and take their final exams.
Please feel free to visit us at any time and take advantage of our educational resources in a safe and welcoming environment as the spring semester comes to a close. For up-to-date hours of the Information and Circulation Desks, please click here.
Public Safety officers will be checking students' ID's after midnight.
Congratulations to all seniors wrapping up their final round of exams!