The Libraries were proud to host this year's Celebration of Scholars Poster Session in the Addlestone Rotunda on Monday, Aug. 20.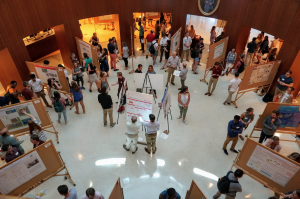 Organized by the College's Undergraduate Research and Creative Activities Program, the poster session offers students and faculty an opportunity to share their summer research accomplishments.

Participating in a challenging, scholarly project can be the single most important experience Cougars will have during their college tenure.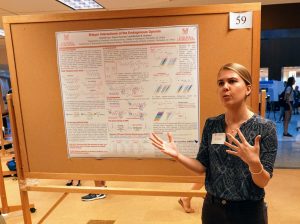 Congratulations to each of the presenters!