Why Wait for the Leaves to Change?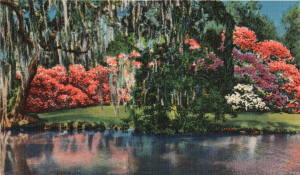 The Friends of the Library are pleased to announce our Fall 2018 program season.
From on-campus collaborations to Charleston's premier literary festival, the Friends' programming connects you to luminaries across the Lowcountry and beyond.
***
Science Images and Public Amazement

Thursday, Sept. 20 | 6:00 p.m. | Addlestone Library Rm. 227
Free; Registration is Required
Popular science images are often dismissed as superficial or supplemental, but, in reality, they have the potential to be powerful vehicles of communication. Ties between scientific communities and non-expert publics could be strengthened through responsible visual communication. As funding for scientific research becomes increasingly difficult to secure, popular science images represent an untapped resource—but only if they are used thoughtfully and strategically.
Join the Friends and Maria Gigante for a conversation exploring the implications of communicating science visually.
This event is co-sponsored by the English Department's Writing, Rhetoric, and Publication (WRP) minor and concentration.
Q&A and book signing will follow the program.
***
Last Seen: Finding Family After Slavery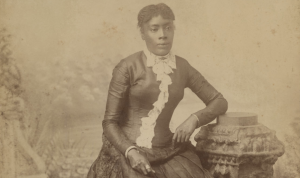 Wednesday, Oct. 17 | 6:00 p.m. | Randolph Hall—Alumni Memorial Hall
Free; Registration is Required
Join the Friends and historian Judith Giesberg to explore a new digital resource for researching African American ancestors.
"Last Seen": Finding Family after Slavery offers researchers a tool for telling family stories of separation and survival during slavery, emancipation, and the Civil War. It offers easy access to digitized "Information Wanted" advertisements placed in newspapers by former slaves and United States Colored Troops searching for family members lost by sale, flight, or enlistment.
Dr. Giesberg will demo and discuss the Last Seen project in a conversation moderated by Patricia Williams Lessane, Executive Director of the Avery Research Center for African American History and Culture.
This program is proudly co-sponsored by the Avery Research Center for African American History and Culture.
***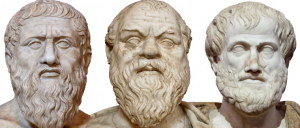 Tuesday, Oct. 23 | 6:00 p.m. | Addlestone Library Rm. 227
Free; Registration is Required
Fascism is having a revival.
Join the Friends and author Nathan Crick for a classical interpretation of fascism through the lens of four Greek literary and philosophical works—through the heroic epic of Homer's Iliad, the rhetorical mastery of Gorgias' Encomium of Helen, the demagogue of Aristophanes' Birds, and the superhuman beast of Aristotle's Politics.
Taken together, these four different personas are brought together in modern Fascism in a way that gives it its unique attractiveness, violence, and terror.
Q&A and book signing will follow the program.
***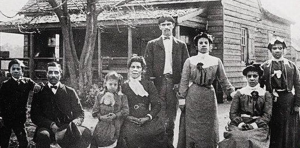 Thursday, Nov. 8 | 6:00 p.m. | Addlestone Library Rm. 227
Free; Registration is Required
Join the Friends and scholars Terri Ann Ognibene and Glen Browder to explore the story of misunderstood immigrants and their struggle to gain recognition and acceptance in the rural American South.
In their book, South Carolina's Turkish People, Mssrs Ognibene and Browder reveal the never-told but true story of how a dark-skinned community endured nearly two centuries of isolation, segregation, discrimination, and oppression.
This story is important not only for the belated recognition and dignity of that community but also as a compelling addition to our understanding of the American experience.
***
Charleston to Charleston Literary Festival
Nov. 8—11 | Charleston Library Society 
The Friends are proud to be sponsor the Charleston's second annual collaborative literary festival.
Titled Charleston to Charleston, the festival is an ambitious collaboration between the Charleston Library Society, South Carolina's cultural and intellectual living room, and the Charleston farmhouse in Sussex, home to the Charleston Festival, one of England's premier literary gathering.
Confirmed speakers include Earl Spencer, Tina Brown, Stephen Greenblatt, Margo Jefferson, Madeline Miller, and many more.
For a complete list of speakers and to purchase tickets, visit https://bit.ly/2JmtOFG or call 843.723.9912.
***
Documenting LGBTQ Life in the Lowcountry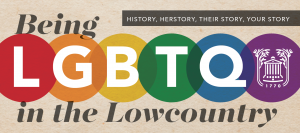 Friday, Nov. 16 | 4:30 p.m. | Adddlestone Library Rm. 360
$10 Early Bird Tickets; $15 General Admission
The Libraries welcome alumni and students to come see an innovative new project to document LGBTQ life at the College and in the Lowcountry. Over cocktails and light hors d'oeuvres, attendees will enjoy a boutique exhibit of never-before-displayed materials and a brief presentation with author, historian and Lambda Literary Award novelist, Harlan Greene, the College's scholar-in-residence and director of the Lowcountry LGBTQ Documentation Project. It's your chance to help the College make history by preserving history.
$10 Early Bird tickets are available through Oct. 16; $15 General Admission tickets are available from Oct. 17 thru Nov.15.
TICKETS WILL NOT BE SOLD AT THE DOOR.
***